Leaflets & brochures
DESIGN & PRINT OF INFORMATION MATERIAL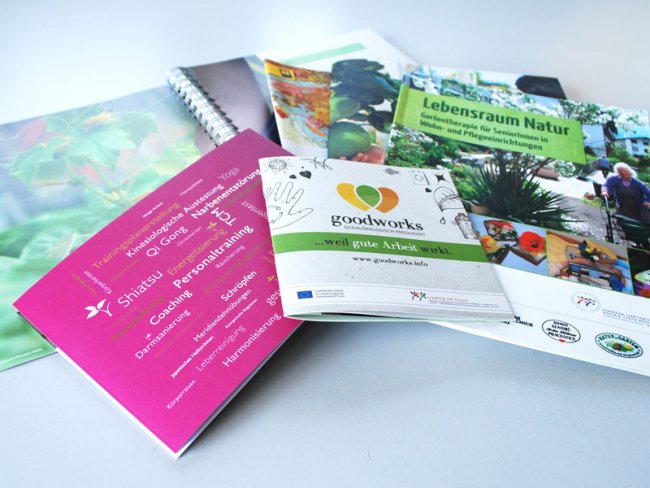 Folders, brochures and flyers are the ideal advertising means, in order to present your company or your product in a compact and comprehensive fashion, simply or in detail to the general public.
We will assume design and layout of your information material, and upon request we also care for developing concepts, texts and photography, in order to give your company an honorable presentation.
We are also your partner for newspapers and brochures, from design to print and postage we assume the entire handling.
Our service – individual, social & ecological
Upon request, we integrate social enterprises of our network into the handling of your orders. Many social enterprises, such as e.g. the LAUBE (www.laube.at), produce and handle all regular print materials, such as e.g. letters, circular letters, cards, posters, maps, cardboard, Leporello fold. Advertising materials are folded, inserted, glued, gathered, enveloped and labeled. We keep your mailing expenses as low as possible through our know-how in postage optimization. You have a special task? – We will find a solution!