Production optimization
INDUSTRY 4.0 – SUSTAINABLE MANUFACTURING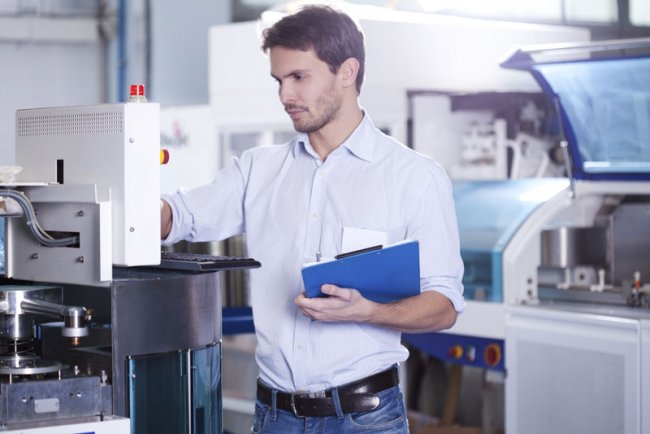 Transformation ability, resource efficiency and ergonomic design of production processes is of increasing importance in manufacture and industry. Moreover, a process-oriented approach towards the entire chain of production is of the highest priority. Without suitable software tools, mastering of these complex procedures has become unthinkable in our time.
Through the connection between software and hardware (machine control), new opportunities arise for producing companies in many respects:
Staff can be used in a more targeted manner
bottlenecks are being avoided
automation of logisitics processes
materials required for production can be independently reordered
forwarding agents are automatically commissioned, after manufacture of a workpiece, through connection of the machine with suitable software
and much more.
Originally active in the metal-working industry (large plumber firms), we will gladly meet the challenge of optimizing production, processes and machinery in other producing branches.
Based on an analysis of your specific demands, a concept and a detail requirement profile (requirements specification), respectively are the basis of successful cooperation. Our team is looking forward to new challenges and to your enquiries, whether in case of partial automation or optimizing entire production chains!